ECBlend's custom line of liquid flavors are...
Some

t

hing Be

tt

er™
- refreshing, delicious, and M

a

de

in

the

U.

S.

A.
Mix!
Create!
Enjoy!
ECBlend's Create Your Own E-Liquid Wizard
™
Select up to 4 different flavors to mix, then choose your custom options. Custom Options include Strength, Flavor Pct choice, Menthol or Cool Hit, Sour, Extra and Double Extra Flavors, Base Mix, And... if you want to, you get to name it!
---
---
Want to buy local?
Refer your local stores to ECBlendWholesale.com
At ECBlend Wholesale, we make it easy for our resellers to do business.
May I help you find something?
ECBlend's E-Liquid Menu Brochure Online
ECBlend Premium Blend E-Liquid (Please select from the category MENU on the LEFT)
Personal Vaporizors (ECigs) & Starter Kits
Rebuildables
Batteries
Clearomizers
Drip Tips
Vaping Accessories
Vaping Supplies
---
ECBlend Savings Continue!

Save 20% off all E-Liquid with
Coupon Code 10020!
(Coupons must be applied at the time of order)

CLICK HERE FOR HARDWARE DEALS SAVINGS!
INSTANT SAVINGS - NO COUPON NEEDED

Mix! Create! Enjoy the $avings!
Large Variety : Now over 400 Flavors Online, Plus our famous Create Your Own Wizards

Popular worldwide! ECBlend Dragon Signature Series E-Liquid
Oh, So Creamy!
®
- Described as ''Beyond Creamy!''
From our Dragon Series reviews: DAMN!, Awesome, Wow, Finally found it!, Wowilicious,Deliciously creamy, A+, Seriously Delicious!. ECBlend's Dragon Series are popular worldwide. Give it a try!
---
<![if !IE]>
<![endif]>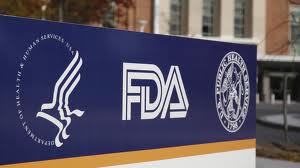 FDA News Release: FDA comment period is closed. Information on deeming regulations can be found here.
ABC's Newswatch12 Christie Lewis interviews ECBlend Customers
⇒
Also noted in the article: ''Dr. Michael Siegel is a tobacco researcher and a public health professor at Boston University.'' .. ''Siegel says the two products are very different.'' ''There's no tobacco in the product. There's no smoke. There's no combustion. This is not smoking. This is vaping. It has completely different characteristics.''


New items in our Parts Department include New and Latest Personal Vaporizers, Clearomizers, Tanks, Batteries and accessories.



Visit our Products Updates page for our latest product adds and changes
Our latest update
Highlights:
[More updates...]






Friend Tip® by ECBlend
Disposable safety-tips for personal vaping (PV) devices - Allows you to share your PV with your family, friends and customers safely.
Use them yourself for personal hygiene or sharing, or hand them out to your family, friends, and customers.

Suitable for standard atomizers and cartomizers.
Read about Latest Updates, Adds, and changes HERE
Want to buy local?
Refer your local stores to ECBlendWholesale.com
At ECBlend Wholesale, we make it easy for our resellers to do business.

We offer wholesale agreements to stores and online businesses who are verifiable resellers.
ECBlend E-Liquid & E-Cigs Vapor Products
ECBlend Flavors is a US based manufacturer that is dedicated to ensuring the vapor products you use are made with only the highest quality ingredients. From our highly trained and experienced e-liquid mixologists to the friendly and professional staff in our many store locations, ECBlend Flavors has been a top choice for both local and nationwide consumers since 2011.
Electronic Cigarettes, aka 'E-Cigs' and Personal Vaporizers are becoming more and more popular because they not only help you save money, there are 4 ingredients not 4000 chemicals as are in cigarettes.
We offer over 400 flavors to satisfy any craving and our flavors actually taste the way they are suppose to thanks to our on-site mixologists. Strawberry that actually taste like a freshly picked strawberry! Let your taste buds indulge in all the treats you can imagine without gaining weight! No Calories, No Carbs, No Sugar! Gluten Free! Life has never been so good!
We also offer the opportunity for you to
Create Your Own E-liquid Wizard
™ and, if you like, you get to name i!. Mix your favorite flavors and enjoy your e-liquid creation in your favorite e-cig or personal vaporizer. The possibilities are endless with ECBlend Flavors. Order online 24 hours a day - 7 days a week and experience the difference ECBlend Flavors makes in your life.