Clearomizers
Clearomizers
A CLEAROMIZER is a hybrid type of tank.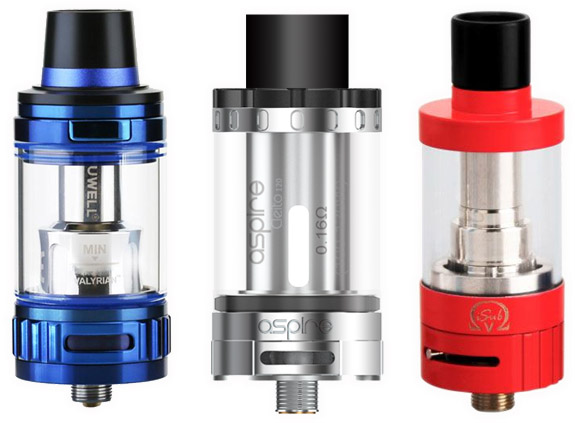 It uses a wicking system to bring the e-liquid up to the heating coil.
Even with colors it is TRANSPARENT. How much E-Liquid is still in the clearomizer is easily seen. This is very important in knowing how much e-liquid is left in the tank and helps avoid burnt taste that comes from letting your cartomizer go dry.
Easy to clean, and Clearomizers are generally larger than a regular cartomizer.
Note: Clearomizers work best with higher PG base mixes. A base mix of 60% PG/40% VG to 100% PG work best. Higher VG percentages can increase the likelihood of a burnt taste due to a dry wick and coil. It is also recommended to tilt the tank so our E-Liquid covers wicks when inhaling. This will help insure the wick and coil are saturated.
Please be sure you are ordering the correct part for your device.
RESISTANCES: Click here for recommendations on RESISTANCES (Ohms) that will work properly on your device.