SmokTech 510 Anodized Dual Coil - 5mL (empty) PolyPropylene (Will not crack when used with E-Liquids)
Links to Replacement Tank Cartomizers: Tank Replacement Cartomizer - SmokTech - Dual Coil
Fill with your favorite ECBlend e-Liquid. Dual Coil Tanks are the combination of dual coils cartomizers and tank. The cartomizer in the tank has 2 pre-punched holes and a flange. The flange stops the cartomizer from slipping out of the tube.
Each one comes with a color matching chrome drip tip.
Polypropylene. This tank is made from Polypropylene and will not crack when used with e-liquid. Drip Tip is included. Easy to Fill with No Leaking. (If you have a leak, do not overfill! and make sure the bottom flange of the cartomizer fits into the proper side of the tank that has the matching cutout for the flange.)
Available Only in color(s) shown as a selectable color option.
FITS any device that uses 510 fitting.
Capacity: Each cartomizer holds approx 5mL of e-liquid. NOTE: These are listed by SmokTech as 5mL, however, they consider the cartomizer holding 1mL plus the tank holds 5mL for a total of 6mL.
About Resistances: Higher 3.0 and Up ohms resistance provides a cooler, smoother vape with less throat hit.
Low to Standard Resistance measures 1.25 - 2.7 ohms. Lower resistance tank cartomizers provide greater heat and vapor which results in greater throat hit. Low Resistance Cartomizers are NOT recommended for thin, pen-style devices. They will work but can damage the battery and lower the expected life of the battery.
---
Authentic SmokTech Tank Cartomizers, directly from SmokTech
Simplify filling with Blunt Tip Needle Caps
*Not All Colors pictured are available. Smoke color is a dark transparent tint.
---
Tank Instructions: Do not overfill. Let sit for 5-10 minutes after filling
. After filling check to make sure it is fully saturated.
Click here for Easy Filling Instructions: (Coming Soon)
Simplify filling with Blunt Tip Needle Caps - These will allow you to fill more e-liquid into the tank.
AVOID HARSH BURNT TASTE: Incorrect filling, not filling completely, excessive voltage, or letting it go 'dry' (not re-filling) may result in a harsh burnt taste.
NO DISCOUNTS: Unless otherwise specified, discount codes do not apply to this product.
NO WARRANTY: ECBlend does not offer warranties on cartomizers, clearomizers, tanks or atomizers.

NOTICES
E-LIQUID - KEEP OUT OF REACH OF CHILDREN AND PETS
When ordered with nicotine: WARNING: This product contains nicotine. Nicotine is an addictive chemical. KEEP OUT OF REACH OF CHILDREN AND PETS.
Please read all WARNINGS on this product.
18 and Over Policy
GCC Compliance
Steeping and Shaking
Select Options with Care
Warning about PolyCarbonate Tanks
X
18 and Over Policy

E-Liquid with nicotine use is intended for use by persons 18 years of age or older or the legal minimum age in your state, province or country, and not by children, or women who are pregnant or nursing.

FDA: Help The FDA Keep Kids from Using Tobacco: Because teens' brains are still developing, it may be easier for them to become addicted to nicotine. In fact, as little as one cigarette a month is all it takes for some teens to become addicted, so it's important to keep tobacco products out of the hands of youth.

Read ECBlend's full 18 and Over Policy


X
Steeping and Shaking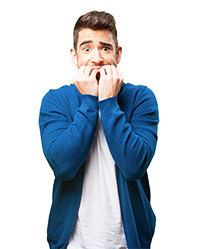 STEEPING
No one likes to wait, but if you do, your flavor will be that much more amazing!

ECBlend E-Liquids are made fresh at the time you order and shipped quickly. Steeping allows flavors to blend and marry fully over time, so you will have a richer, deeper, more flavorful product after a few days or weeks of steeping. (This is especially true of tobacco flavors, our Dragon Series, and larger bottle sizes.)
---
It is always best to shake your bottle before filling your device.
---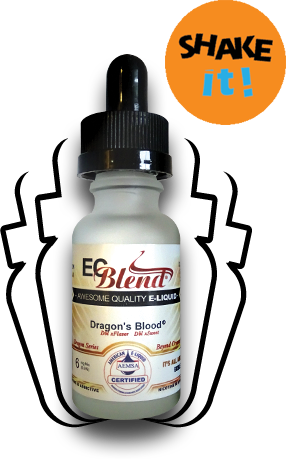 SHAKING IS RECOMMENDED
Shaking ensures an even disbursement of your e-liquid ingredients resulting in re-blending of any heavier molecules that may have settled over time.
It is never wrong to shake a bottle which has been sitting unmoved for awhile.

If you've used your e-liquid in the past week there's probably little benefit to shaking it. But if it sat on your shelf for weeks or months at a time, give it a quick shake before use.
X
Select Options with Care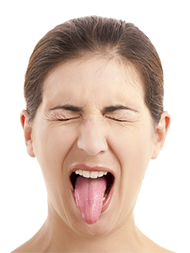 Options are available to mix and match to suit your taste.

Care should be taken to not over flavor, (i.e. adding double extra flavor plus extra menthol plus double sweetener plus flavor shots

will alter the original recipe and may give it a metallic or medicinal taste

.)
---
DOUBLE Extra Flavor
Double extra flavor can change the intended flavor of a blend. Extra steeping time is strongly recommended with Double Extra Flavor selections.
EXTRA MENTHOL
Extra Menthol is very minty and will change the taste of your blend.
X
Warning about Polycarbonate Tanks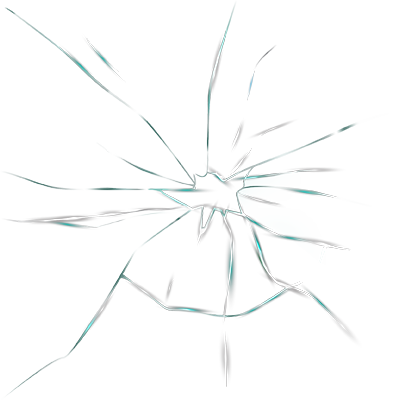 Using polycarbonate tanks with some e-liquid's may cause the tank to deteriorate and crack. If your tank becomes cloudy or begins to crack, discontinue using that specific flavor with that tank, and empty and clean the tank to prevent future issues.

This usually indicates the plastic is polycarbonate (and a sign you need to upgrade!)

It is best to use a pyrex or glass tank or a non-poly carbonate tank. ECBlend does not sell pure polycarbonate tanks.