Personal Vaporizer (aka E-Cig) Innokin - iTaste 134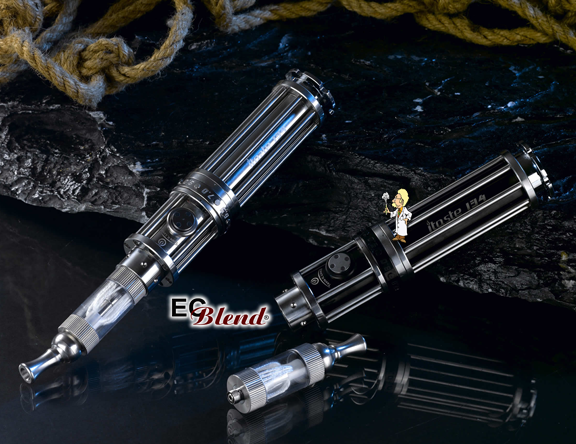 iTaste 134 features
THIS IS HUGE! Weighs 8 ounces, and is 6 inches long, 1.25 inch diameter.
Cool Looking PV - Modelled after the m134 Machine Gun (https://en.wikipedia.org/wiki/Minigun)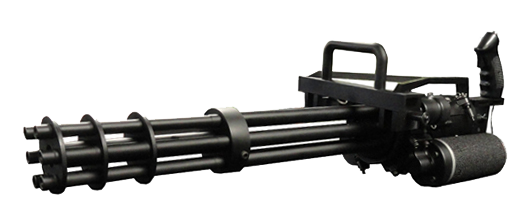 -Check out the features of the Innokin iTaste 134 features below!
The iTaste 134 is a microprocessor-controlled VW personal vaporizer (aka e-cigarette) that lets you easily adjust the wattage with a rotational wheel.
Variable Wattage
The wattage is adjusted with the rotational wheel to 6.5W, 7W, 8W, 9W, 10W, 11W, 12W, and 12.5W

Battery Level Indicator
The iTaste 134 battery capacity is displayed via green, yellow, and red LED lights. (Green = Fully Charged Yellow = Half Discharged Red = Battery needs charging)
High compatibility 510 connector
Will fit iClear10, iClear16, and iClear30 clearomizers, as well as standard 510 accessories
ON/OFF Battery Switch
Quickly clicking the power button three times will enable or disable the battery. Once enabled, holding down the button will activate the device.

Replaceble Batteries
The iTaste 134 supports 18650 batteries (Not Included, Batteries and chargers can be found in our PARTS DEPARTMENT)
Comes with a rugged Hard Shell Carrying Case.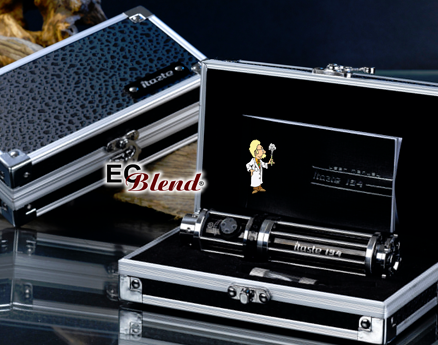 Kits Includes the following items:
1 x iTaste 134
1 x iClear30 Dual coil Clearomizers with rotatable drip tip
1 x EGO Cone
Authentic Innokin Products, directly from Innokin Technology
---
AVOID HARSH BURNT TASTE: Incorrect filling, not filling completely, excessive voltage, or letting it go 'dry' (not re-filling) may result in a harsh burnt taste.
On Clearomizers: If you get a BURNT taste, tilt the clearomizer so that the liquid makes full contact with the wick. This is usually a sign you need to add more e-liquid to the tank.
NO DISCOUNTS: Unless otherwise specified, discount codes do not apply to this product.
NO WARRANTY: ECBlend does not offer warranties on cartomizers, clearomizers, tanks or atomizers.
---
Shaking and Steeping:
ECBlend E-Liquids are made fresh at the time you order and shipped quickly. Steeping allows flavors to blend and marry fully over time, so you will have a richer, deeper, more flavorful product after a few days or weeks of steeping. (This is especially true of tobacco flavors, our Dragon Series, and larger bottle sizes.) Store in a dark cool place, out of reach of children and pets. Shake daily.
---
Our e-liquids do not contain Diacetyl or ingredients that might lead to trace amounts of Diacetyl.
---
Important Notices
(Select Options with Care: Options are available to mix and match to suit your taste. Care should be taken to not over flavor, (i.e. adding double extra flavor plus extra menthol plus double sweetener plus flavor shots will alter the original recipe and may give it a metallic or medicinal taste.) Always order a 5ml bottle before ordering a larger size.)
---
DOUBLE Extra Flavor WARNING
: Double extra flavor can change the intended flavor of a blend.
CLICK HERE to read FULL WARNINGS
EXTRA MENTHOL WARNING
: Extra Menthol is very minty, order it at your own risk.
TASTE IS SUBJECTIVE
: We recommend trying a 5ml bottle before ordering a larger size.
CUSTOM E-LIQUID - NO RETURNS, REFUNDS or EXCHANGES
: Due to personal tastes and preferences we are unable to offer returns, refunds or exchanges for e-liquid products.
WARNING ABOUT POLYCARBONATE TANKS: Use Polycarbonate tanks with e-liquid at your own risk.
NOTE: If your tank becomes cloudy or begins to crack, discontinue use of the tank. This usually indicates the plastic is polycarbonate.
MORE INFORMATION HERE and links to PP tanks